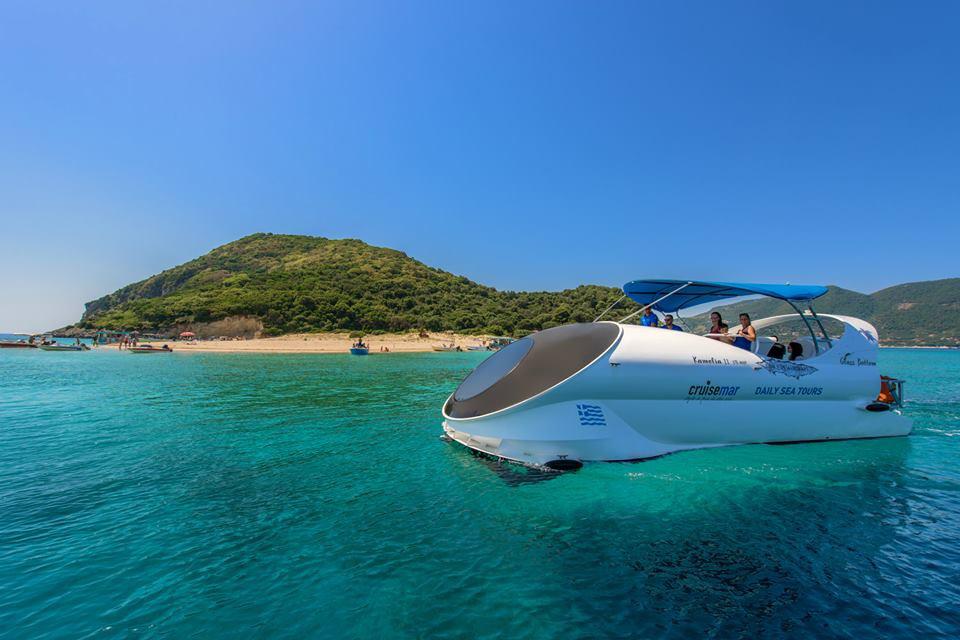 Tour Details
At the lovely harbour of Agios Sostis, we board the turtle-spotting trip. From here, we'll embark on our first turtle-spotting adventure. We virtually always get the opportunity to have a close look at these endearing creatures.
We go on to Marathonisi, often known as Zakynthos Turtle Island, for our second turtle sighting. We make a swim stop at Turtle Island's front beach. This is a fantastic snorkeling spot. We stay about the caverns and seashore for about 45 minutes, giving you plenty of time to relax and take in the scenery.
On this excursion, we continue from Zakynthos Turtle Island to the Keri Caves, taking in the beautiful coastline scenery of Zante along the way. Another swimming stop is made at the Keri Caves. The Keri Caves offer swimming and snorkelling opportunities. On our way back to Agios Sostis, we make a pit stop to see if we can locate any more turtles in case we missed them on our initial trip.
Departure & Return Location
Argassi(Office) (Google Map)
Duration
2.5 Hours
Departure
10.15AM & 12.45PM (2 times per day)
Itinerary
Turtle Spotting
Turtle Island (Marthonisi) 1H Swimming Stop & Lunch Break
Keri Caves 30 min SWIMMING STOP & PHOTO STOP FROM INSIDE THE CAVES